Neil Run's 21km tonight - Let's show him our support!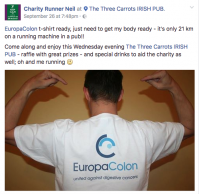 "EuropaColon t-shirt ready, just need to get my body ready - it's only 21 km on a running.........
Support Neil's Half Marathon Fundraising Event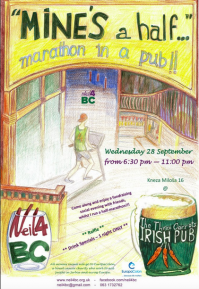 Neil Howie is raising money for bowel cancer awareness with EuropaColon on Wednesday 28th September 2016.

To show.........
Fundraising ideas for beating Colorectal Cancer
March may be over for European Colorectal Cancer Awareness month but for the UK and Ireland April is.........
Norgine Goes Blue to Support Colorectal Cancer Awareness
EuropColon are pleased to say a big thank you to Norgine who hosted a 'Go Blue' event in.........
Raising awareness is best way to counter colorectal cancer threat by Alfred Sant
Former Prime Minister Alfred Sant said that raising awareness on the illness of colorectal cancer across Europe is.........
Stephen Sutton's mother to climb Kilimanjaro for cancer charity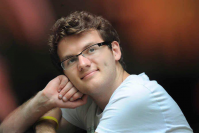 Jane Sutton, the mother of the late charity campaigner Stephen Sutton, will climb Mount Kilimanjaro in October to.........
Zav Menia's 2015 Underwear Run in Tel Aviv
On the 25th of December, Zav Menia held successful annual event to raise awareness on CRC prevention.

The.........