Please view the latest news articles from across Europe below. Alternatively, filter by news category or search by keyword.
Support Neil's Half Marathon Fundraising Event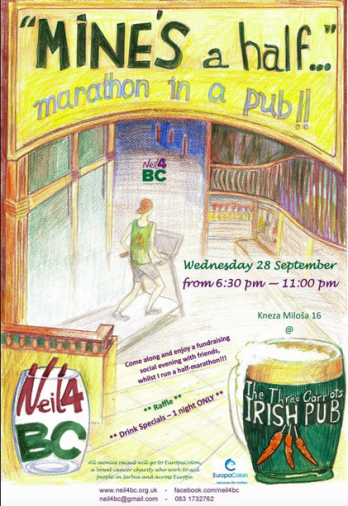 Neil Howie is raising money for bowel cancer awareness with EuropaColon on Wednesday 28th September 2016

.
To show how fortunate I am to be 2 years cancer free I will run a half-marathon (on running machine) in the pub!! Come along for a social fundraising evening - you don't have to run!! Raffle - many prizes - tickets only available on the evening. Special drinks - with donation to the charity. All monies raised will go to EuropaColon, who help raise awareness of bowel cancer in Serbia and across Europe.
If you would like to show your support and help to raise money for bowel cancer then contact us at

[email protected]

. Share Neil's facebook page here to spread the word!