Diet
Your Diet: Living with and Beyond Colorectal Cancer
A healthy and tailored diet is important for those living with and beyond colorectal cancer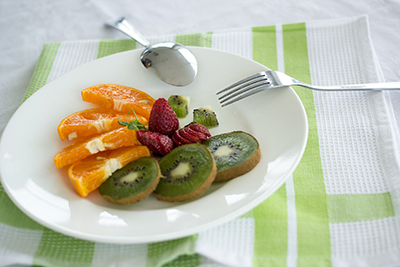 How you can help yourself by making small changes in what you eat:
We have all grown through the age of convenience foods, grabbing what we see off the shelves because we have no time. This has now been proven to be one of the causes of colorectal cancer along with lack of exercise. Eating a balanced diet is so important, not only because it keeps us healthy but by choosing to eat or avoid certain foods, we can also keep ourselves more comfortable.
During your treatment, it is common to experience loss of appetite and fatigue through chemotherapy; diarrhoea because of certain medications; constipation from steroids or pain relief and it is normal to suffer from wind. There are ways you can reduce these symptoms simply by making small changes in what you eat. It is also usual to lose body mass and there is advice on how to regain your weight safely. If you have an ileostomy, there is advice to help you too.
Every person is different, we have preferences in the type of food we eat and it is never a good idea to try and completely change our diet because we will not stick to it.
Below is a link to a comprehensive set of leaflets written by Bowel Cancer UK. They explain how your diet can help you to live a healthy life and also to alleviate problems you may have on your journey.

Barbara Moss - EuropaColon Chair of Expert Patient Advisory Group

Useful links we recommend for more information about a diet and lifestyle before, during and after treatment
https://www.bowelcanceruk.org.uk/about-bowel-cancer/living-with-bowel-cancer/
http://savorhealth.com/
http://www.cancerresearchuk.org/about-cancer/coping-with-cancer/coping-physically/diet/