An Interview with Annette Byrne, COLOSSUS Co-ordinator, Royal College of Surgeons in Ireland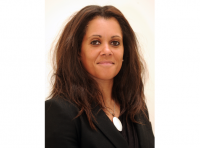 1. You lead the COLOSSUS team to improve patient outcomes and human health for people with colorectal cancer. What.........
Robot replaces surgeon to perform major bowel cancer operation
Surgeons are now using robots in the fight against cancer.

But don't worry, the NHS isn't about to lose.........
Experts outline how robotic devices can transform surgical procedures
Robotic devices developed at Imperial are having a positive impact on surgical procedures, say researchers.



Professor Guang-Zhong Yang, director.........
Can you vaccinate yourself against cancer?
Over several decades, cancer vaccines have emerged as a form of immunotherapy, a treatment approach that stimulates or.........
The 'pre-hab' gym classes to get patients fighting-fit BEFORE they go under the knife
Exercise classes on the NHS are slashing post-operation recovery times for cancer patients from half a year to.........
Moderate delays in surgery appear safe for colon cancer patients
Patients with colon cancer whose surgeries were moderately delayed experienced no adverse effect on survival, according to new.........
Tiny robot eases pain of colon cancer diagnosis
A small robot has performed complex manoeuvres inside the colon in an advance that scientists hope could make.........
First patient of new surgical robot at Limerick Hospital 'I felt no pain, nothing'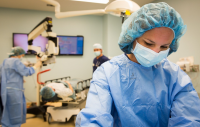 UNIVERSITY Hospital Limerick's new surgical robot has brought about a "high level of satisfaction" amongst its 29 patients.........
Timely surgery saves Brit who fell ill on UAE visit
Suffering from a sudden excruciating pain and vomiting, Stuart was rushed to the RAK Hospital emergency.

When British.........
Keyhole op to fight off the colon cancer invading your liver: Doctors trial innovative technique that fights infection and aids recovery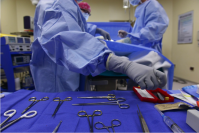 For patients who have advanced colon cancer, the outlook was once bleak, but developments in scanning techniques and.........